Granite Countertop ...Considerations & Expectations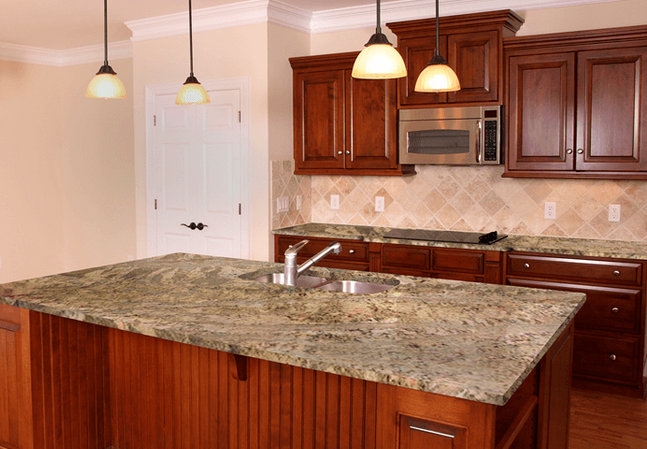 Granite is tough, resistant to staining, etching, and won't scorch if you happen to place a hot pan on it. For the best level of protection, a sealer is applied to granite countertops during fabrication and can quickly resealed by the homeowner in minutes.
Most Granite countertops do require a seam(s) which are visible to some extent. In addition, granite countertop require firm support with well leveled cabinets. Although one can chip granite, it is unlikely, but if it occurs, chip repair and other granite countertop restoration options are available.
Granite countertops are the most preferred choice for kitchen countertops. Granite countertops are 100% natural, extremely durable, and available in hundreds of colors covering virtually every design preference. Granite slabs are unique with its own charm and appeal ranging from deep earth tones, vibrant shades of green, blue, red or yellow, tones of black, gray and white. Many see their granite countertops as a one-of-a kind priceless piece of art.