Countertop Seams Necessity, Expectation & Reality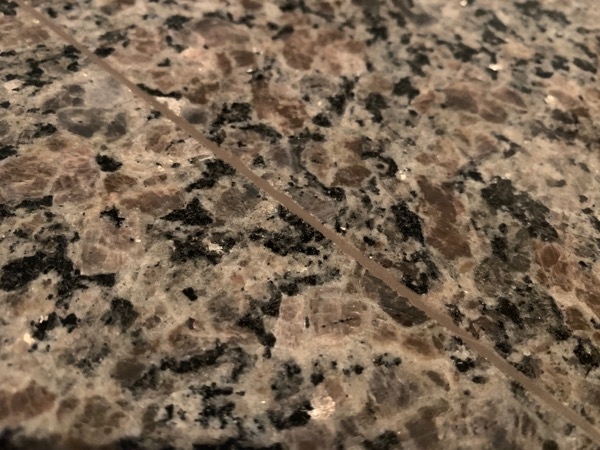 What is your threshold for variation?
Most often, A SEAM IS REQUIRED! Countertop size, stone type, slab size, sink location, dishwasher location, configuration, job site access and worker safety are all factors that effect seams and placement. Slabs are produced in various sizes between colors, limiting the distance of a run or island without a seam. Countertop pieces are very heavy and require increasingly better access as size increases. Shape and stability of the countertop piece are also major factors for handling during fabrication & installation. All of these factors are considered at time of programming for best success. Finial cost may need to be adjusted after seam placement it determined.
House Movement & Seams: It is common for a house move slightly over time due to weight & foundation changes or from season to season with humidify and temperature changes. Stone countertops are very rigid with little or no flexibility. However, seams are designed to give in this situation. A seam repair is much less cost then a broken countertop replacement resulting from movement stress. Brick patios, sidewalks and other construction practices also use seams as a method of stress relief.
SEAM VISIBILITY
Seams are visible. This is true with Mother Nature made and Man Made Quartz & Solid Surface materials. Acrylic Solid Surface countertop material does lend itself to very tight seams making them much harder to visualize. As a side note, Acrylic Solid Surface countertops are more fixable allowing them to handle house movement better.
What type of person are you, do you step back for the over all view? Or do you step up and see any flaw that may be present, especially at the seam location?
It is very important to talk your seam expectations before pursuing the project. Talking about the level of demands expected is very important to understand before a commitment is made to move forward.