BALLPARK Countertop Cost Estimator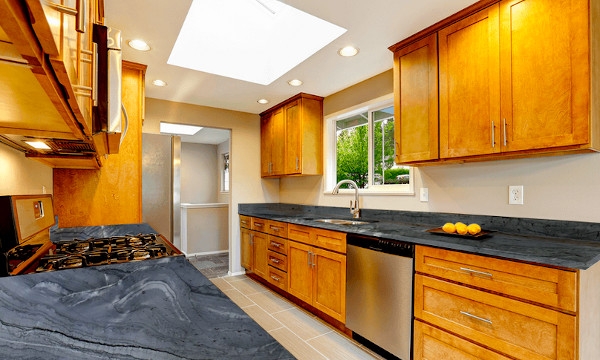 A simplistic estimate ONLY to help you compare different stone options.
The estimate calculation includes stone cost, template, fabrication and installation. A full quote is required to best account for all potential costs which may be involved with a particular kitchen design, overhangs, back splash, edge option, layout and location. Best for 30sf plus of Countertop area. Sales tax not included.
*Calculating Square Footage of Countertops:
1) Multiply length in inches times width in inches and divide it by 144. Include any backsplashes for best accuracy.
2) Do this for each section, then add them for total sf.
To move forward to a quote, please email drawing & details to quotes@nygraniteworks.com
(stone choose, edge choose, backsplash, overhangs, sink type, etc)