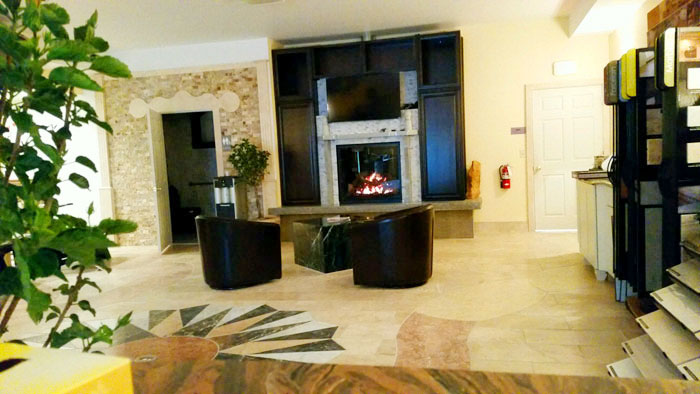 APPOINTMENT ONLY FOR SHOWROOM VISITS
QUOTES ...please email drawing & details to quotes@nygraniteworks.com
(stone choose, edge choose, backsplash, overhangs, etc)
VIEW STONE SLABS ...see our inventory at bravoresourcesinc.com
Granite Works is the premier manufacturer of custom natural and engineered products in the twin tiers. 
Our dedicated team of professionals will work with you to design, fabricate and install the product that you have always dreamed about.
We offer an extensive variety of natural stones and man-made materials to choose from.
Whether it's installed or just delivered, our products promise to please with exceptional quality at a competitive price. Try us for your next countertop, vanity top, fireplace, table top, tub surround, shower or tile project. 
We would love to meet you!
Please contact us to schedule your appointment.
We are happy to meet with you, at no charge of course.
Granite Works LLC
Phone: 607-565-7012, Fax: 607-565-8115
133 William Donnelly Parkway, Waverly, New York 14892
Email: info@nygraniteworks.com
GEO: 42.00978,-76.521535